This listing has ended.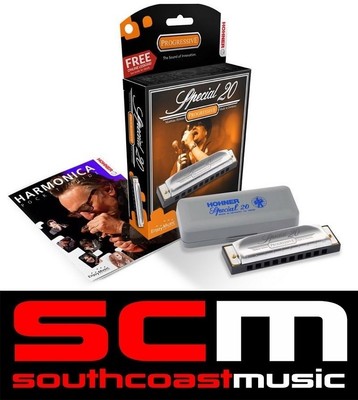 Similar items you may be interested in
Musical Instruments > Wind & Woodwind > Folk & World > Harmonicas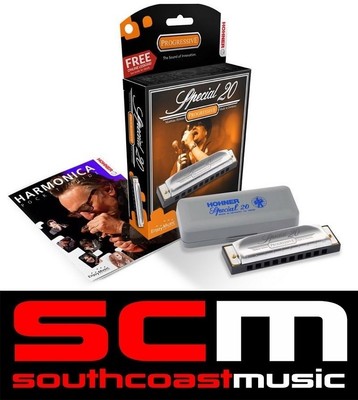 Similar items you may be interested in
Description
southcoastmusic has been serving Musicians around the World from the same premises since 1985. Why not join the tens of thousands of satisfied customers who have discovered southcoastmusic!__________________________________________________________southcoastmusic exceptional instruments at exceptional prices... everyday! Hohner HOHNER SPECIAL 20 HARP HARMONICA 10 HOLE 20 REED 560/20 Hohner Special 20 The workhorse harmonica for over 40 years.

The New Standard.

Response, superior bending, and a rich tone are all unique qualities of the Special 20. Featuring a durable, airtight, plastic comb, it has become the harmonica of choice for musicians that enjoy a wide variety of genres from country and folk, to rhythm and blues.

Available in 12 major keys as well as a special Country Tuning, which features a major 7th when played in the cross harp position.

Features German craftsmanship provides superior response, bendability and tonePrecision molded plastic comb for unmatched comfort and durabilityRecessed reed plates and airtight design for consistently excellent performance CLICK ON THE PICTURE BELOW TO SEE OUR ENTIRE RANGE OF HARMONICAS!